We're pleased to announce a new feature that is included in all Recruiting Machine plans: The Candidate Help Desk.  This feature will go live on Monday, October 27, 2014.  This system allows candidates to submit tickets (requests for help or assistance) during their application process and have those tickets be managed within Recruiting Machine.  Ticket owners are sent an email immediately when a ticket is submitted and candidates are sent emails letting them know when their tickets are responded to.   A few of the major features are:
All parties get email notices when updates to tickets are posted
Candidates and RM users can upload resumes and other attachments
RM users can associate tickets with candidates and jobs as needed
RM users email addresses are hidden from the candidate
Ownership of tickets can be passed from user to user in RM
Tickets are automatically re-opened if a candidate comments in the ticket thread
RM users can add internal-only notes to tickets as needed
A professional front-end experience for candidates
You'll find this new system under the "Candidates" menu in RM.
We're really pleased with this ability for everyone to have a built-in Candidate Help Desk within Recruiting Machine.
Recruiting Machine Administration Interface: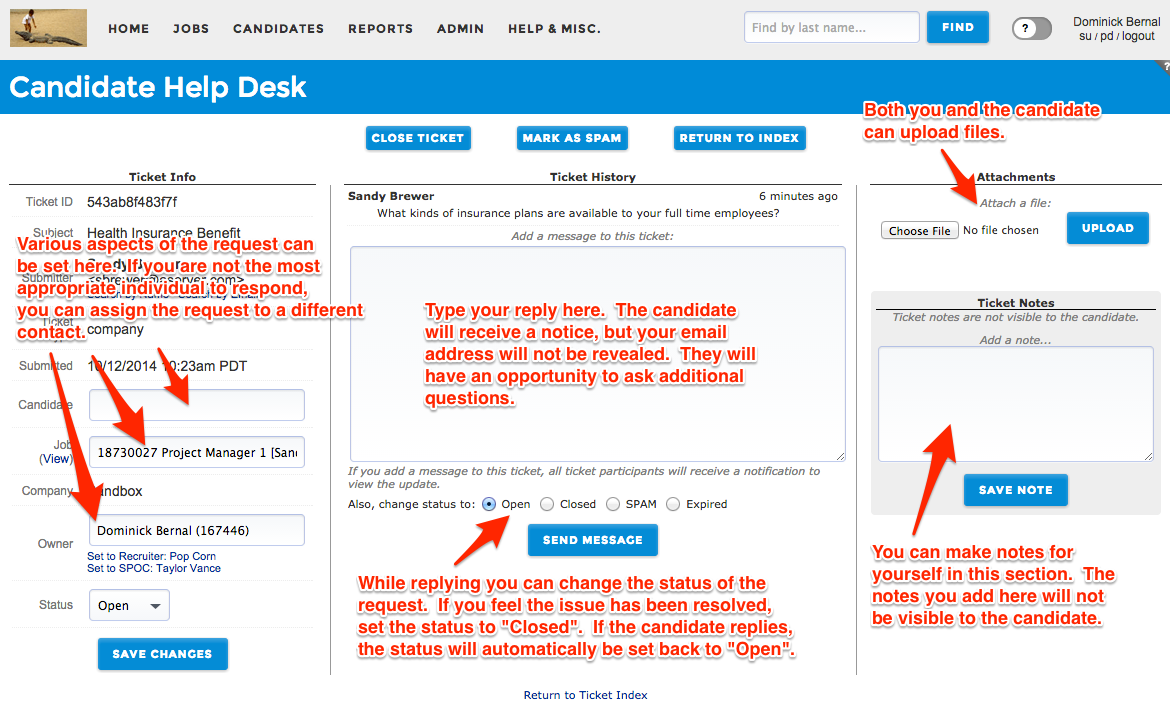 Candidate Ticket-Update Interface: