We're extremely pleased to announce Recruiting Machine 4.0!  On August 18th we will be releasing the latest version of Recruiting Machine to everyone.
Key features include:
Updated Visuals
Easier-to-use Systems
New User Orientation
Home Page and Candidate Overview landing pages
Simple and Advanced versions of most Activity forms
Expanded help system / user manual
New "Take Action" menu
Automated Background Check integration
Tons of other features
The major goal of this new version of RM is to make it more user friendly while maintaining power-user features.
We will be presenting webinars to demonstrate the new system on the dates below.  Please plan to stop by and we'll answer as many questions as we can!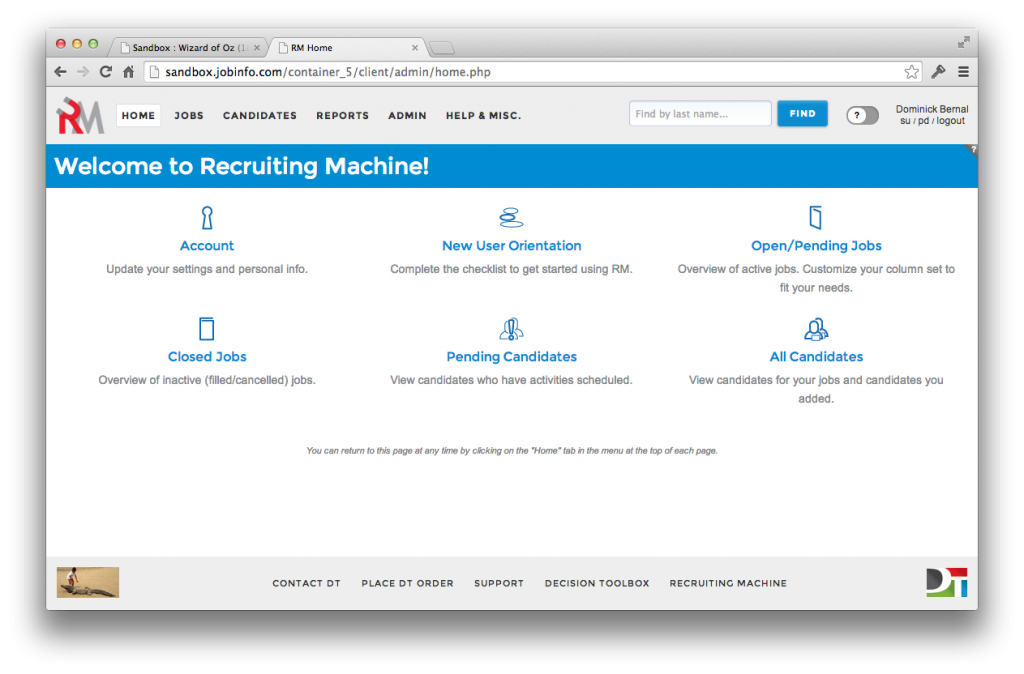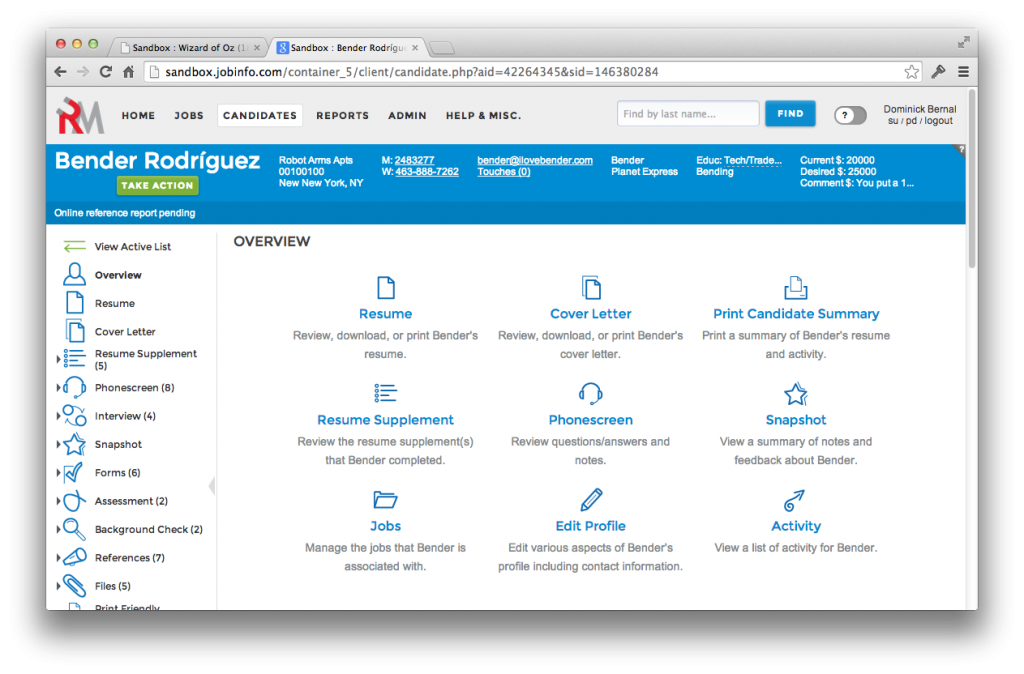 If you're not able to download or use the calendar links above, the full webinar details are:
Friday, August 1st at 11:00am Central (9am pacific)
Web: join.me/937-111-306
Call-in: +1.805.309.5900  Access Code   937-111-306#


–

Thursday, August 7th at 2:00pm Central (noon pacific)
Web: join.me/526-479-208
Call-in: +1.805.309.5900  Access Code   526-479-208#


–

Wednesday, August 13th at 3:00pm Central (1pm pacific)
Web: join.me/512-877-187
Call-in: +1.805.309.5900  Access Code   512-877-187#